Benefit Wealth Partners was built on the idea that people deserve to feel confident about the choices they make about retirement. Our firm believes a long, sustainable, and profitable retirement occurs when clients understand what they have and how it will react to market fluctuations.
We're here to help them understand how changes will impact retirement in the long term. It's our job to invest our time and resources in your finances from the beginning and to continually monitor your accounts throughout your retirement years to help put you in the best position to succeed. As a full-service investment advisory firm, we are equipped with the tools necessary to help you make informed decisions and approach your retirement feeling confident and secure.
We're here to inform, advise, and collaborate with you.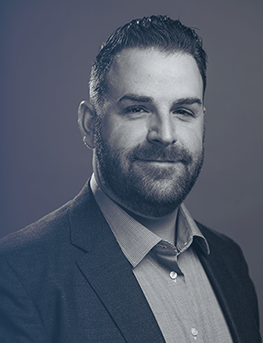 MEET THE ADVISOR
Brent Ford
Partner, Investment Advisor Representative
"My life motto is to never stop improving. I use the same philosophy with my 

business, always finding ways to improve and maximize clients' retirement 

income plans."
– Brent
Brent Ford, partner at Benefit Wealth Partners, guides the company with a direct and honest approach. Using his calming nature and industry experience, Brent forms long-term and low-stress relationships with clients so he can ensure mutual respect and familiarity before making recommendations. Brent emphasizes using a high level of customer service to address clients' financial and informational needs and is not satisfied until he knows they leave his office well-informed and confident in their decisions. Living his life by the motto "Never stop improving," Brent uses the same philosophy with his business. In fact, he feels the most pride in his work when he is able to outline how the strategies he recommends align with clients' needs and wants and provide them with the income they desire.
Brent practices pre-retirement planning for Federal employees and enjoys when he can mitigate their concerns through easy-to-understand explanations and detailed information. As such, he's played an integral part in expanding Benefit Wealth Partners from a two-person firm to a nationwide organization serving unions, associations, and agencies within the Federal government. Brent received his bachelor's degree from the University of Wisconsin, Eau Claire, is a certified Investment Advisor Representative, and earned his Series 65 certification. He is a proud Wisconsinite and, outside of work, enjoys spending time with family, hunting, and boating.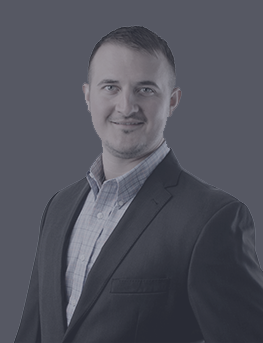 Zachary Cockroft
Investment Advisor Representative
Zac Cockroft has a natural gift for understanding people's needs, which influences what he does every day as a licensed agent. He develops relationships with clients in every stage of life, so understanding their needs and how they change is paramount to helping them succeed. Zac's does what's best for his clients, putting their interests above his own. This philosophy differentiates Zac, who is driven to help as many people as possible. He knows there are thousands of federal employees who need assistance and it's imperative he continues giving them the highest level of service.
 Zac is proud when a client calls to thank him for helping them through the retirement process with their federal benefits, stating that without his help, they might still be working. Seeing the excitement on their faces when clients discover they can retire, without the financial stress they anticipated, makes it all worth it to Zac. With his positive attitude, Zac has learned no matter how tough a situation may seem, there is always a way to solve the problem. He strives to bring that positivity to his everyday responsibilities at Benefit Resource Partners. 
Zac is a graduate from University of Wisconsin Whitewater with a bachelor's in business marketing, and currently holds his life, health, and property and casualty insurance licenses. Outside of the office, you can find Zac enjoying the great outdoors, camping, biking, hunting, kayaking—you name it. He and his wife, Erica, also spend a lot of time with their two beloved dogs.


101 N. Bridge Street
Chippewa Falls, WI 54729
 Phone: 800-905-8576 Fax: 866-864-9351